Wondering what to get signed by Brandon Nimmo? How about a game used Brandon Nimmo hat?
Outfielder BRANDON NIMMO 2016 size 7 3/8 2017 GAME USED Mets Alt Road Cap. Light use overall.
This CAP was WORN by Nimmo for the game at the Phillies on Friday, September 29, 2017. He played the complete game, batting 0-4
Game-used Cap
Hologram number
JB977097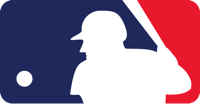 The New Era tagging is the cap along with size 7 3/8 tagging with a "9" Mets sticker on the brim of the cap. The MLB holgram is on the inside of the lining towards the front.
This item will ship internationally through the ebay Global shipping program. I only set the US shipping(calculated by weight), the rest is calculated and processed by eBay.
Thank you!