Pitcher Jerry Blevins 2015 size 48 2015 game issued TBTC Royal Giants jersey from the June 20, 2015 game at CITI Field vs. the Atlanta Braves. Flannel type material.
This JERSEY was ISSUED to be worn by Blevins in this game, but, this jersey had a bit of an error, and, wasn't worn..and, it wasn't authenticated until 2017...
When this jersey had the team name sewn to the front of the jersey, the "I" in Giants was left off, creating the unique "ROYAL GANTS" jersey! How often are errors made to team issued jerseys...pretty rare variation.
Team Issued Jersey
Hologram number
JB406482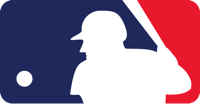 The AIS tagging is on the center rear tail with size 48 noted. The MLB hologram was also affixed here.
The back of the jersey has a large sewn on "13".
On the front of the jersey is the sewn on "ROYAL GANTS". Racing stripes adorn from the collar to the sleeves, and, there is a "Royal Giants" patch on the left sleeve.
Certainly an oddity...add this unique jersey to your jersey or Mets collection today.
This item will ship internationally through the ebay Global shipping program. I only set the US shipping(calculated by weight), the rest is calculated and processed by eBay.
Thank you!
Please add me to your favorite sellers. More jerseys will be listed soon!
I will combine shipping...Contact me or use the shopping cart...
Email me with any question.
Please add me to your favorite sellers. More jerseys will be listed soon