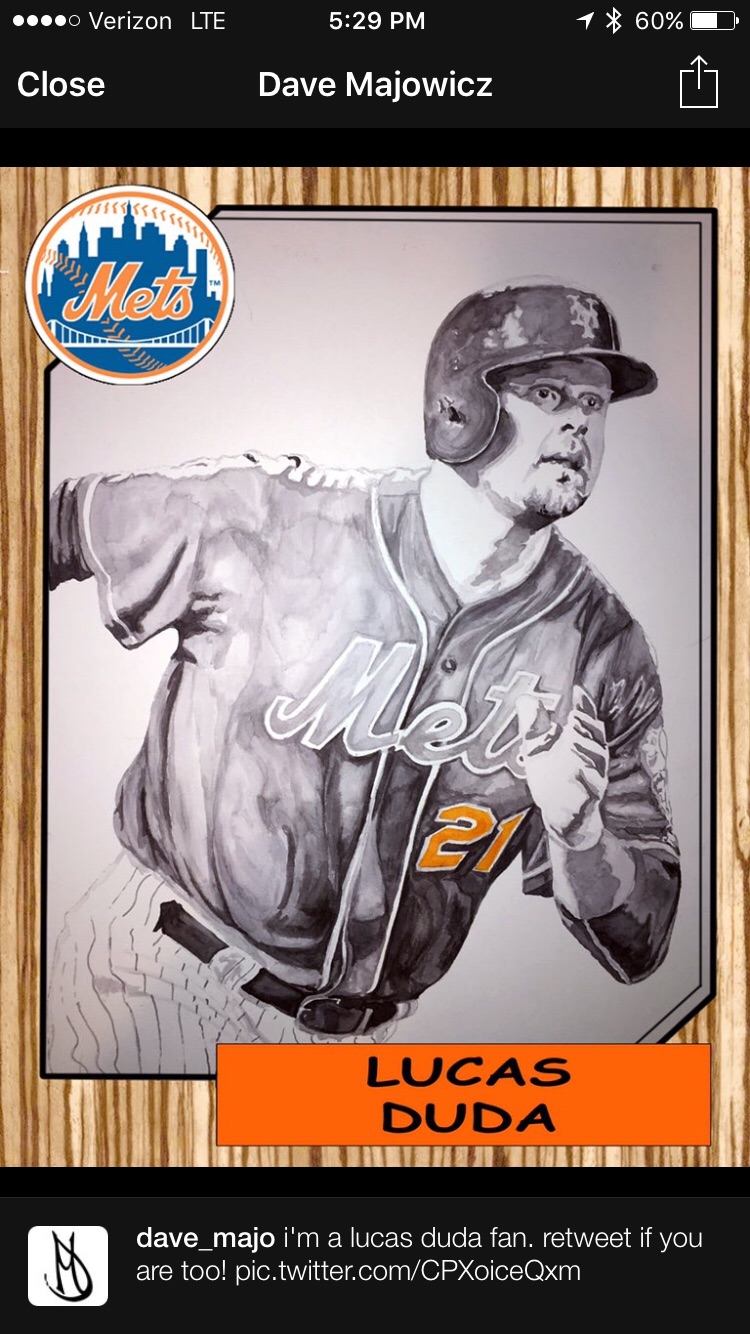 I have been seeing a lot of tweets about that NY Post article that supposedly everyone that's a Mets fan hates Lucas Duda.
We all do? I didn't know that. I do know that as fans a lot of us might get frustrated with how streaky he is and how he sometimes makes a bad fielding play now and then but I don't think there is hate for him.
Furthermore, the reporter(not going to mention his name) that even asked Duda about the fans hating him is clearly trying to get a story out of a non story. Why? Because main stream news media sucks. There is rarely any journalistic integrity being displayed by the press nowadays. Whether it has to do with politics or sports, it's all about tabloid news now and not reporting real news.
Rant over about that, back to Dudahategate. I like Duda. I also love the wefollowDuda on Instagram run by Granderson. I have not met one fan that hates Duda. I actually know quite a few that love him. So, in my opinion that reporter is dead wrong. I hear everyone hates the Post Reporter. I wonder how he feels about that.
Duda is never going to be a superstar, but he will be a streaky player who plays hard during his career. And by the way did anyone notice last year Duda didn't seem like he is lumbering around the base paths when he is running now? Not quite gliding but not lumbering.
- Posted using BlogPress from my iPhone